Guangdong Heng-guang Hardware Industry Co.,ltd.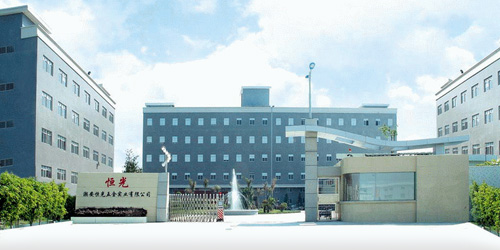 is located in Caitang Town,a place highly appraised as the "kingdom of Stainless Steel"Our new factory was established in 2008,covering an area of 3500 square with standard modem plants, international advanced equipments,COTS as well as a high-quality technical management team.
Through years of efforts,we have formed up a develop mode of modernized management,mass production and specialized manufacture.We provide over 10series of stainless steel kitchenware and tableware of Chinese or westem styles,including pots,bowls,plates,cups,all of which are enjoying good reputation across the country and are exporteed to intemational markets such as Europe,the US,and SE Asia.
The powersaving keep-warm pot(magic pot,no-fire re-cooking pot)developed by our ovn fills in the blank of the kind in domestic market,and has been proved to reach domestic leading Province,'99 Technical Progress Award of Guangdong Province,and 2000 Technical Progress Award of Chaoan County,We have also been granted the honorable title of Chaoan County Non-governmental High-Tech Enterprise.
We are dedicating in innovation and progress in order to earn global trust.The HENG-GUANG NO fire re-cooking pot series well made of high-tech materials,is timesaving,safe,environmental and also multi-functional in steaming,cooking,stewing and salting(long-time warm-keeping and fress-keeping),all of which win the customers'favour.HENG-GUANG NO fire re-cooking pot is improved base on the lst generation HENG-GUANG energy saving pot,with operation procedure simplized and warm-keeping effect enhanced,it is ideal and practical at a higher level.
With continuous efforts we have released the 2nd generation No fire re-cooking pot,the 3rd generation,the 4th generation Magic Potand the 5th generation(Gas or electric multiple-used no fire cooking pot),The sixth generation of ultra high vacuum magic pot which are suitable each king of modern family furnace accessories(electromagnetic oven,gas stove,light wave stove,infrared stove,electrothermal furnace and so on).
We will always try more in environmental and powerfrugal area to make your kitchen more lovely.